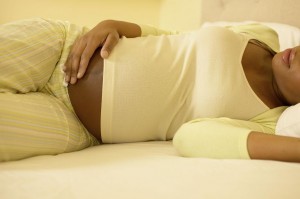 In the last few weeks leading up to your due date, you're probably feeling pregnant -- very pregnant. You may be feeling more tired, more sore, and generally more uncomfortable. Or you may feel physically great! It's an exciting and sometimes nerve-wracking time. You're wondering when labor will begin, if those last few contractions were the start of "real" labor, or perhaps, you're soaking up every last moment of your pregnancy, in no particular rush for baby to arrive. Either way, if you make it to your due date without going into labor, it's a milestone to be celebrated.
While your due date is just an estimate -- not an expiration date -- you may feel disappointed when you've hit your due date with no sign of baby. Planning a celebration on your due date gives you something else (with a more definite time frame) to look forward to and enjoy. Need some ideas? How about:
Pedicure -- the foot rub will be heavenly!
Prenatal massage
Lunch/dinner date
A nap!
Shopping with a friend
Movie
Whatever you do on your due date, be sure to make it an official plan -- put it on your calendar, invite your friend or spouse if they're included. And if your celebratory due date event comes and goes, and you go past your due date, plan another celebration! Treat yourself, even in a small way, for each day you go past your due date. It helps you pass the time and it's also well-deserved -- growing a baby is hard work!
What will you do on your due date?