Early induction of labor is a serious and dangerous trend happening in childbirth right now. Just one extra week in your uterus can make a significant impact on your baby's lung and brain capacity. Research shows that inducing before a full 39 weeks of pregnancy can cause premature birth and infant health issues associated with prematurity. November is Prematurity Awareness Month and the Perinatal Advisory Council: Leadership, Advocacy and Consultation (PAC/LAC) is working to educate and empower women about ways in which they can avoid unnecessary prematurity.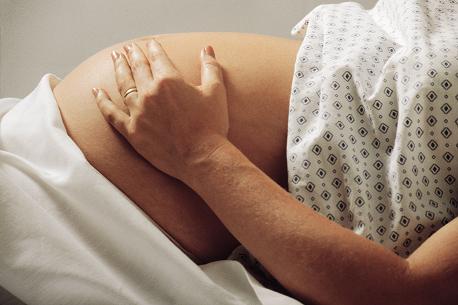 "Although we certainly understand that at 37 weeks many women are exhausted from pregnancy and feel they are ready to give birth, their baby is physically not ready," says Cindy Fahey, MSN, RN, PHN, Executive Director, PAC/LAC. "Inducing labor before 39 weeks, with no medical indication, is dangerous for the newborn, and has been clearly shown to lead to increased complications at birth and beyond. We strongly urge pregnant women who plan to be induced to wait until at least 39 weeks of pregnancy."
The last few weeks of pregnancy are critical to both lung and brain development. Complications of elective deliveries between 37 and 39 weeks include:
Increased NICU admissions
Increased respiratory distress and TTN
Increased need for ventilator support
Increased rate of sepsis
Increased feeding problems
Elective inductions of labor and elective cesarean section deliveries at less than 39 weeks are increasing despite clear medical guidelines. PAC/LAC is working with the March of Dimes in implementation of the <39 Week Toolkit, designed for hospitals and clinicians, which focuses on reducing non-medically indicated elective inductions and cesarean sections at less than 39 weeks.
"We can't state strongly enough that early induction without clear medical cause is not only unnecessary; it can be damaging to the baby's health," says Fahey. "We encourage women who are planning to be induced to discuss early induction and its associated risks with their physicians to ensure that they make the best choice for their baby."
A normal pregnancy lasts between 38 and 42 weeks, and research indicates that the baby actually initiates the labor process. Once his lungs are fully mature, he releases a protein that tells his mother's body that it's time. If there are valid medical reasons for labor induction, your health-care provider will weigh the benefits of immediate delivery versus continuing the pregnancy for the health of your baby. But if you are like the majority of women who do not have reasons for induction, the safest option for you and your baby is to wait for labor to begin on its own. Your baby may decide to come on his due date (although less than 10 percent of babies do), but you may want to plan for a later date in case your pregnancy does extend to 42 weeks.
PAC/LAC is a leading source of information on perinatal care providing hospitals, community-based organizations and other healthcare systems in California with critical information that can be immediately applied to quality improvement activities, programs and improved healthcare outcomes. For more information please visit www.paclac.org.