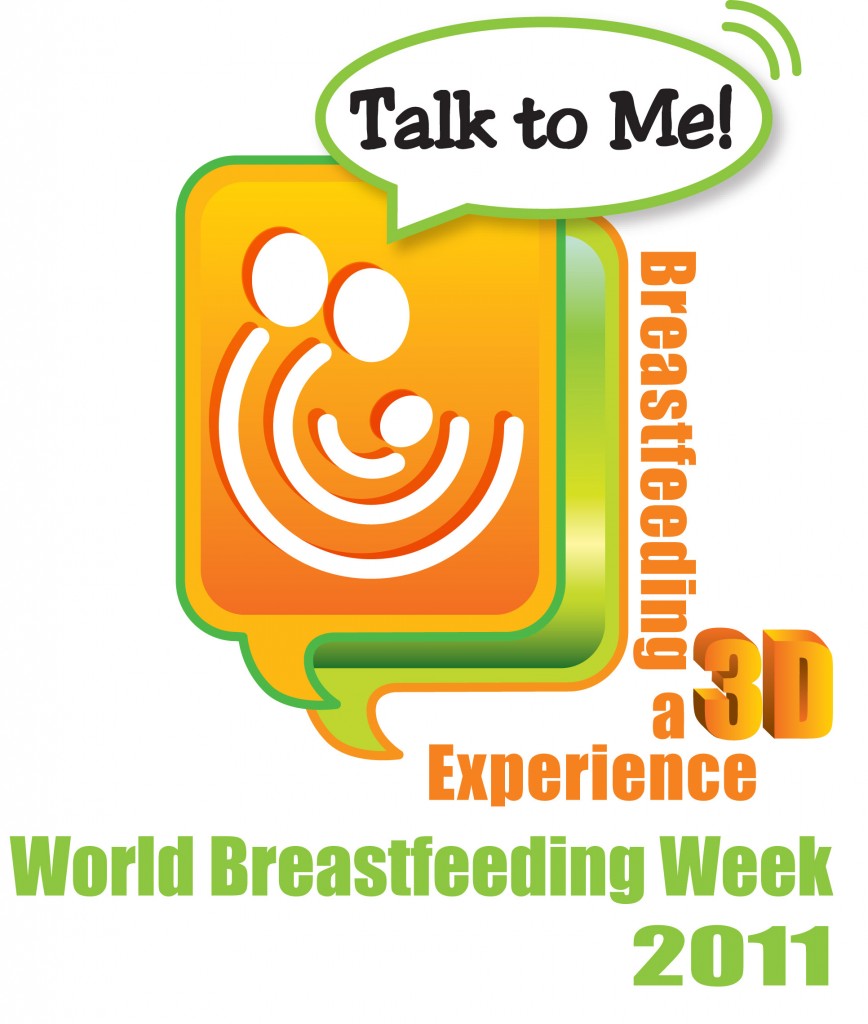 This week, August 1-7, is World Breastfeeding Week! What does that mean? It's a week to promote awareness of global breastfeeding concerns, created by the World Alliance for Breastfeeding Action (WABA) and celebrated by breastfeeding advocates in more than 170 countries across the world.
WABA further explains:
"As global exclusive breastfeeding rates continue to rise, we may wonder why talk about breastfeeding?Isn't it a normal, physiological process? The reality is that most talk is confined within the health careand related spheres. WABA's call to action is for celebrants to reach beyond these borders, in newways, and include traditionally un-involved parties, such as young people, to join in WBW. This year's celebration is spearheaded by some of the breastfeeding movement's newest faces along with several veteran champions. In association with the United Nation's International Year of Youth, WABA commissioned a dedicated group of young people to carry out the United Nation's call to actionand create awareness, mobilize and engage, connect and build bridges across generations, cultures, religions, and civilizations on breastfeeding."


Here at Giving Birth with Confidence, we will celebrate World Breastfeeding Week by publishing a new post each day with breastfeeding tips, resources and stories. On Friday, we will share a "Best of the Breast" with helpful posts from around the 'net. We encourage you to share your own stories and tips in the comments section of each post.
Happy World Breastfeeding Week!