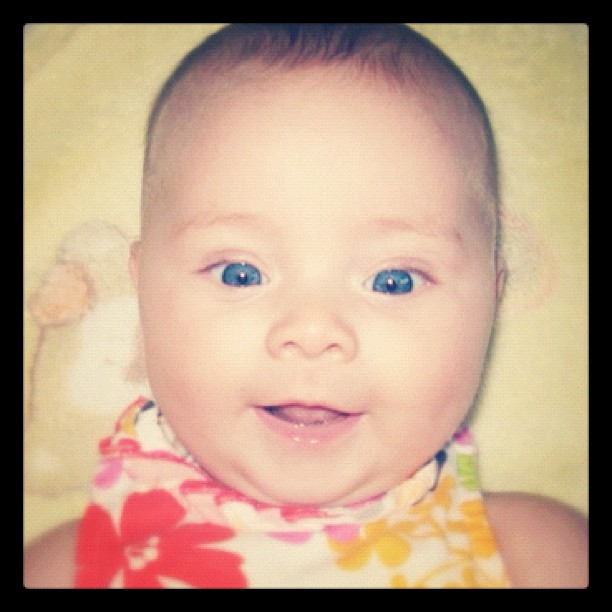 Adelyn is five months old today and it seems fitting that one of my best friends just had her second baby yesterday. It has gotten me to thinking about how far we've come in just a few months. Adelyn has already started rolling over, smiling and giving us the best belly laughs. She can interact with us (to a certain degree) and we can already see her personality coming out. It was only five months ago that she joined us, yet it seems like she has always been a part of the family.
I am happy to report that I've continued working at dropping the pregnancy weight and I'm making progress. I'm within seven pounds of my pre-Adelyn weight. I even completed a 5K a couple of weeks ago. I have run several 5Ks over the years, but there was a certain amount of satisfaction that came with crossing the finish line less than five months post-partum.
Nursing has continued to be up and down. As a whole, things are definitely better. She has fallen into somewhat of a routine of nursing five times a day. I still struggle with thinking she should be eating more frequently, as her siblings did. But her growth is still going strong, so she's definitely getting the nutrition she needs. She does still fuss until letdown happens, which continues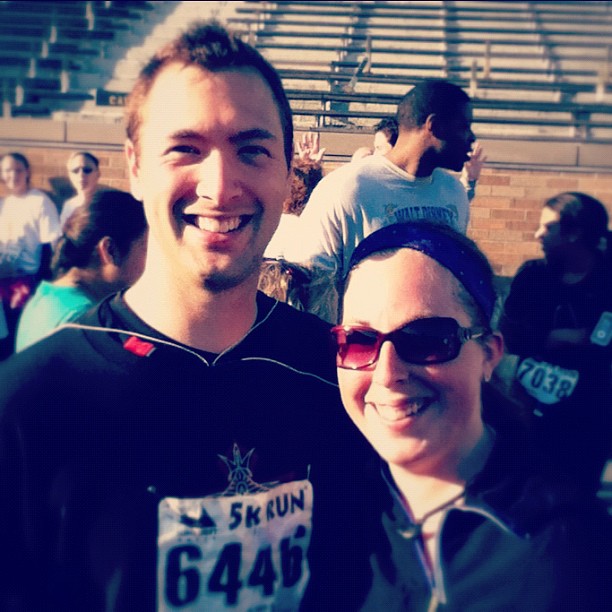 to baffle me. When we give her a bottle, we are sure to use the newborn nipples so she doesn't receive too much gratification from an easy flow. She doesn't get a bottle too often, so I would think she would be used to the rhythm of our nursing sessions, but she still puts up a fuss until letdown happens. I still have hope that some day she will be an easier baby to nurse. Some day maybe I'll get to sit through an entire nursing session from start to finish. Maybe someday I can nurse her in public once again.