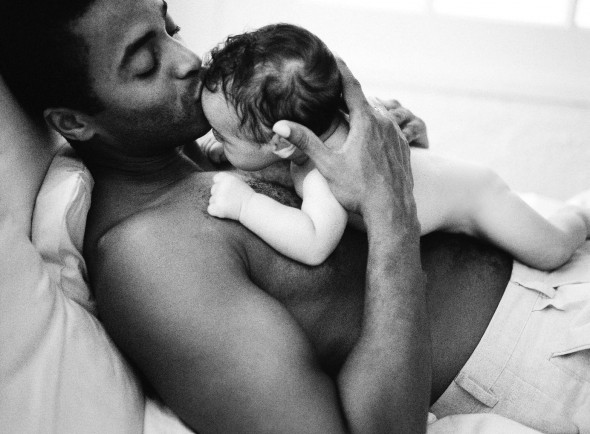 In labor, your partner can be your best ally in supporting you and communicating your needs and preferences to hospital staff. But many dads and partners report feeling unprepared, anxious, and in-the-dark about what to do during labor and birth. They worry about how to tell when their partner is in labor, knowing when to head to the hospital or birth center, how best to support and comfort their partner, and how they'll respond to and care for their new baby. Many things come intuitively in labor, birth, and parenting, but preparing in advance can help boost your partner's confidence. While you can never truly know what to expect until you experience it, taking a quality childbirth class greatly helps prepare you -- and especially partners -- for this next stage of life.
Partners and dads who take a good childbirth class will learn how to:
Recognize pre- and early labor signs and how best to support you during that time
Time contractions to help determine your labor pattern so you can focus on the work of laboring
Evaluate when it's time to go to your place of birth
Use a variety of comfort measures to help you in labor
Suggest position changes if you experience "back labor"
Communicate effectively with hospital staff so you can get the best care in labor
Help you make critical decisions about you and your baby's care
Support you in the different ways you need through the changing stages of labor
Be your breastfeeding advocate
Comfort and care for your new baby
To find the best childbirth class for you and your partner, be sure to do your homework. Often, generic classes given at the hospital are not the same quality as private classes taught by a certified childbirth educator. (Check out these 5 tips for choosing a childbirth class.) If you take the time to carefully evaluate the class you want to take, you'll be glad you did -- the education you receive will be worth it. (Find a Lamaze class.)
How did childbirth classes help your partner prepare for birth?
Want to get a jump-start on your education? Lamaze is offering a free parent webinar on December 9. Details are below.