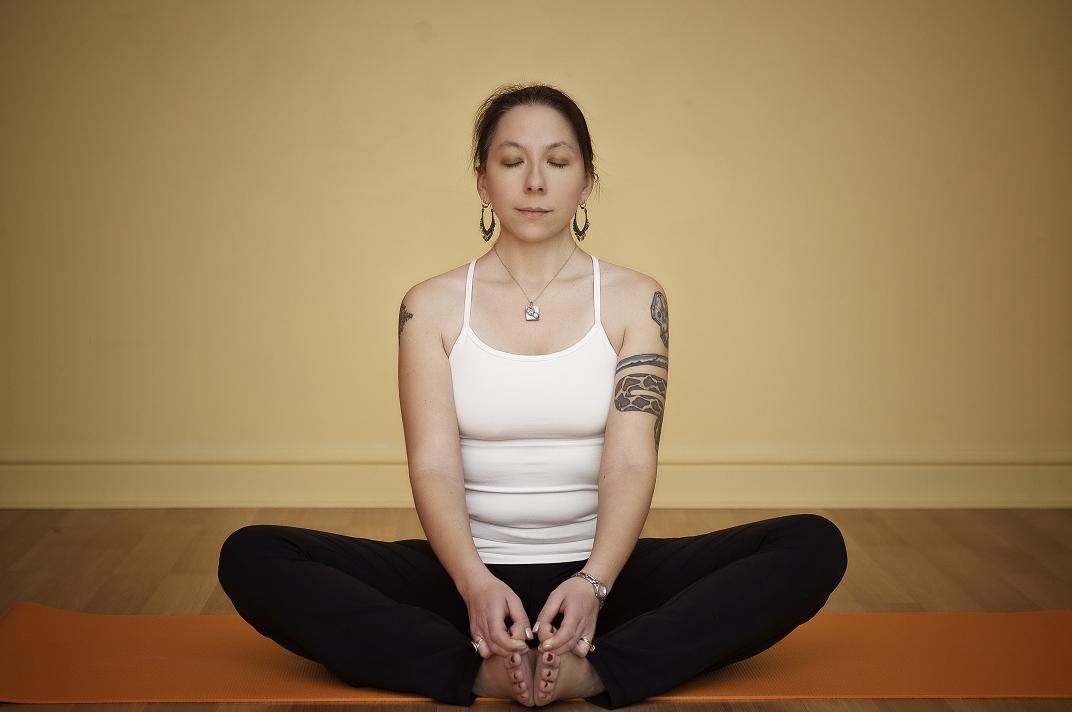 By Deena H. Blumenfeld, RYT, RPYT, LCCE
You've heard from your doctor or a friend that it's a good idea to take a prenatal yoga class when you are pregnant. There are some things you should know before you sign up for a class.
If I've never taken a yoga class before, can I start with prenatal yoga?
Yes! Prenatal yoga classes are structured for women at all levels of physical fitness, and yoga experience. Let your teacher know that this is your first class and she'll make sure you are comfortable.
I've been practicing yoga for a long time. Do I need a prenatal class or can I stick with my regular yoga class?
You should be able to stay in your regular yoga class for your first trimester. Somewhere between weeks 15-20, you'll find your practice needs to change to accommodate your changing shape and needs. A prenatal yoga class will also introduce you to poses that will be specifically helpful to prepare you for birth and allow you to connect with other pregnant mothers.
What if there are no prenatal yoga classes in my area? Can I take a regular yoga class?
If there are no prenatal yoga classes offered in the area, you should call and talk to those teaching a regular class. Some instructors are not comfortable with a pregnant mother in class because they don't know how to modify the practice to be safe for her. Other instructors are comfortable with pregnant women in class. Do check to see if there is a gentle practice available as that might be better suited than a Yoga 1.
Are there different styles of yoga?
There's a wide variety of styles of yoga out there. Most classes you will find are Hatha classes. Don't worry about the terminology so much. If the class description doesn't give you enough information about the class, please contact the instructor for more information. Remember, there's no one style fits all yoga class. If you try it and you don't like it, don't give up on yoga, just try another class.
What about hot yoga?
Hot yoga is not appropriate when you are pregnant. Practicing in a heated room for 90 minutes can raise your core body temperature just like soaking in a hot tub can raise your core body temperature. This is not healthy for you or baby. Hot yoga is contraindicated for pregnancy.
How is the class offered?
Some classes are session based, so you pay for 6 or 8 weeks of a class. Other classes are drop-in classes where you pay per class and join the class as fits your schedule. If you are nearing the end of your pregnancy or you are worried about liking the class, or if your schedule is erratic, a drop-in class might be better suited for you. Find out if they offer an introductory single class. That might be a good way to test out a class and see if it's a good fit for you.
Where is the class offered? Hospital, gym or yoga studio?
Location is important. How is the parking? What are the amenities? One local hospital here in Pittsburgh offers prenatal yoga, however, you are required to buy your own mat and it is hosted in an open lobby area. A gym may offer a class periodically if there is a need, so things like mats should be provided. Expect a gym class to have a heavier focus on the physical side of yoga. At a yoga studio you'll have mats provided (or be able to rent them), and you will also have a wider array of blocks, bolsters, straps and other props to make your practice more comfortable.
What are your instructor's qualifications?
Not all yoga teachers are created equal. Ask your instructor where and with whom she did her prenatal yoga teacher training. Find out if she's certified by any organization to teach yoga, with an additional prenatal certification. There are a number of organizations that do certify prenatal yoga instructors. The requirements differ in not only the number of hours of training, but also the curriculum. There are also a number of prenatal yoga teachers who teach with out certifications. Don't be afraid to ask in-depth questions. You should feel comfortable with your instructor.
Staying within your instructor's scope of practice
Your Yoga instructor should always work within her scope of practice. This means, unless she's a medical professional too, she should not be giving medical advice. She should refer you back to your care provider for questions that are beyond her level of expertise.
Using modifications to poses (postures)
Your instructor should be able to modify the yoga poses for your changing shape. She should acknowledge your baby and make accommodations for issues that come up, such as carpal tunnel, sciatica, etc. She should know how and when to use additional props, like blankets or blocks to make your practice more comfortable for you.
Meditation and breathing
Meditation and Breathing should be incorporated into any prenatal yoga class. The extent of the incorporation will vary from class to class. You can expect your teacher to help you learn relaxation skills as well as how to synch your movements with your breath. Speak with your individual teacher about how much of the class will cover these aspects.
Social Benefits to a Prenatal Yoga Class
In class you'll be able to connect with other pregnant mothers. You will have a shared experience, be able to commiserate over pregnancy woes, and celebrate each other's pregnancy joys. This community can also help you find a new care provider, decide on which car seat to buy and help you find other local resources for pregnancy, birth and parenting. Many moms who meet in a prenatal yoga class will also go on to become friends and share baby play dates down the road.
Things to note for any prenatal yoga class:

Consult your doctor or midwife before beginning a yoga practice.
Call and ask questions regarding the specific class. See if it's a good fit for you.
Eat lightly before class and bring a snack for afterwards.
Bring a water bottle with you to class.
If you have an injury or a complication with your pregnancy, you

must

let your yoga teacher know. She'll be able to modify your practice to keep you safe. Always check with your doctor or midwife if a complication arises before continuing your yoga practice.
Above all, listen to your body. Accept your limitations and work within them. You'll find that you can have a great class at any level.
Namaste!
Deena is a Certified Khalsa Way" Prenatal Yoga Teacher and Lamaze® Certified Childbirth Educator. She has been practicing yoga for more than 15 years. She became a certified Yoga instructor through 3rd Street Yoga in December 2008. She completed her 60 hour Prenatal Yoga training in February 2009 in Los Angeles at Golden Bridge Yoga with Gurmukh.
Her Lamaze certification was completed in October 2010, through Magee Women's Hospital and Lamaze International. She is an advocate of empowered birth for women. Through the teaching of Prenatal Yoga and Childbirth Education classes, she helps women become more confident in their choices regarding pregnancy, birth and parenthood. Deena has also studied yoga with Doug Keller, Max Strom, KK Ledford and Shakta Kaur Khalsa. Her ongoing professional development as a Childbirth Educator has been with Ina May Gaskin, Penny Simkin, Gail Tully of Spinning Babies and other childbirth professionals.
Deena is also a mom of two a son, born via c-section in April 2005, and a daughter in March 2009, a VBAC. She is an active member of the local ICAN chapter and a member of the Coalition for Improving Maternity Services.